Every musician has been affected in some way or another by the pandemic, and many are chafing and champing at the bit. I get it. I know some have taken more chances, gigging or recording where it's allowed. I've erred on the side of caution for sure, being low on the vaccine priority list yet old enough to be more concerned about the ramifications of a positive test. Still, I want to make music. That's meant recording alone in my Motown bedroom bunker, and even outside in the garage of my friend and Garrison Corner collaborator, George.
Living in Michigan means al fresco recording has a limited season — frozen fingers don't do so well on a fretboard! However, George and I decided we could try recording my new tune, 'Share My Sun,' socially distanced in our otherwise empty church. Here's my POV during the recent session, my guitar and vocal mic tethered to George's recording station.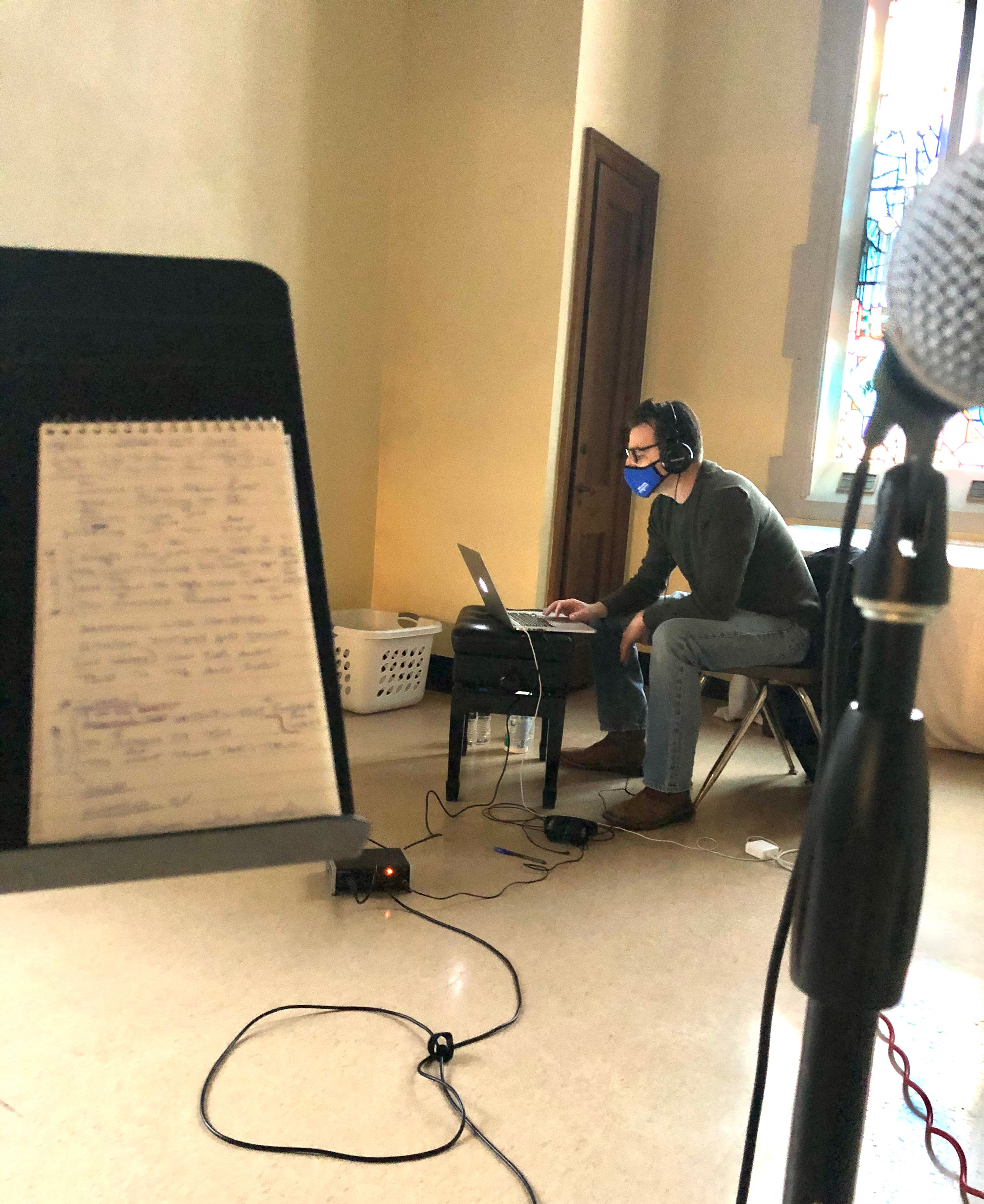 Bottom line? We adapted, survived and came out the other side with some good takes! The pandemic certainly has forced us to be more creative and devise more workarounds, but I trust it'll be so much sweeter when it's done. Speaking of, we've had some additional sessions for drum, lead guitar and harmony vocals, and the mixing is going really well. We'll be sharing in a few weeks on Garrison Corner's SoundCloud page (and perhaps other places). I look forward to sharing my (our) sun with you all soon!