The past couple weeks have been eventful, and music has been right along for the ride. 
First, there was the opportunity—thanks to highly effective vaccines—for my Garrison Corner bandmates and I to reunite in close quarters and without masks to make music. Not that we wasted time during the pandemic: We recorded several songs in a socially distanced fashion and have released them here. In fact, we've been doing song drops since the beginning of 2021 and plan to keep it up through the end of the year and perhaps beyond. The latest is 'Someone Else's Child,' a lovely composition by my friend and bandmate, George Luckey, featuring him on guitar and backing vocal, Amy Luckey on lead vocal, Dan Houston on drums and yours truly on fiddle. That followed another original by George called 'Any Way Out' and an original of mine called 'Share My Sun.'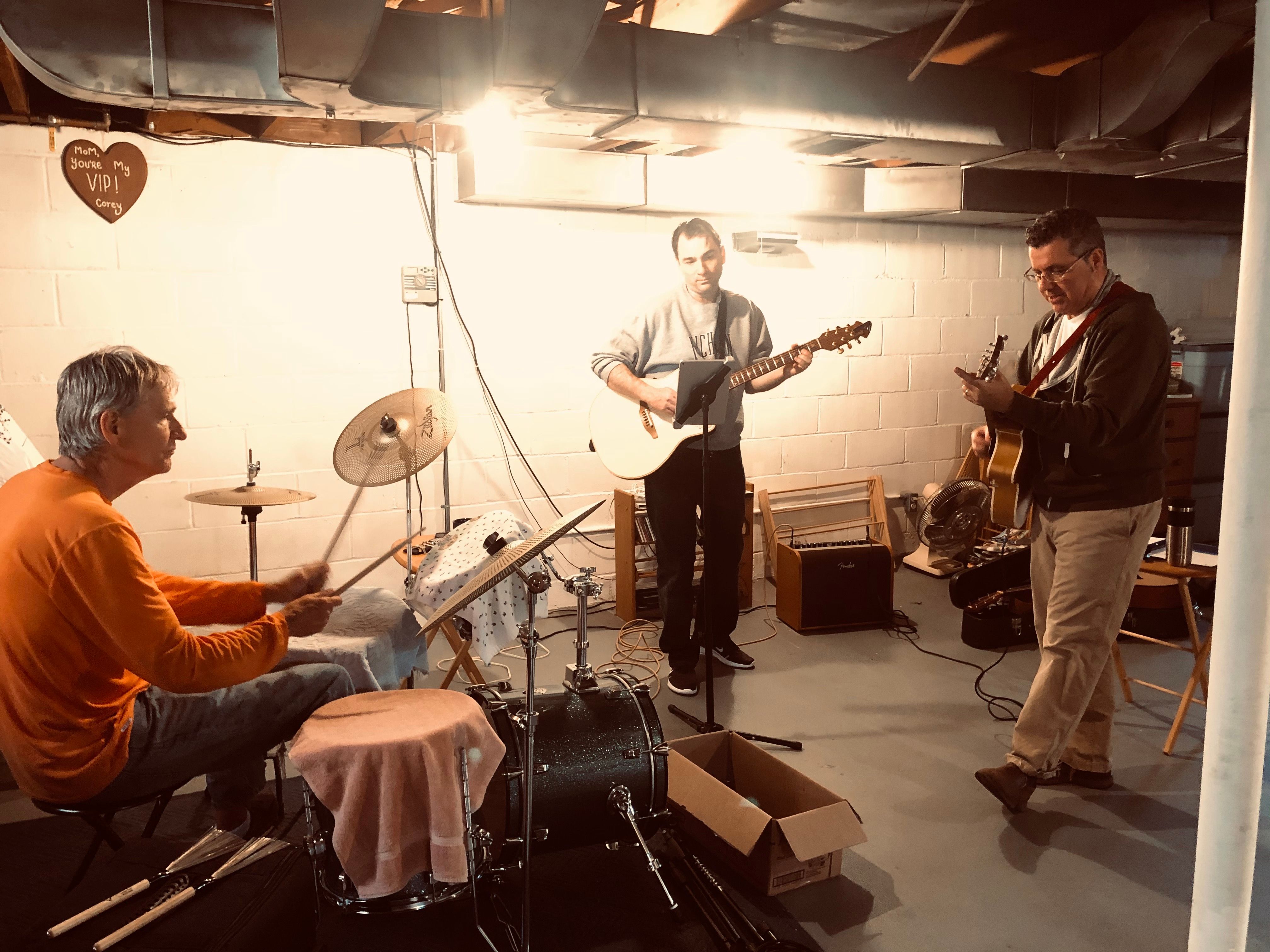 George and I also got word that the song we co-wrote, 'Over and Over,' earned a first place in Take the Mic, a contest and research study aimed at gauging the effectiveness of community-created messages promoting COVID safety. While the U.S. is making significant strides toward a return to normal, we do owe our frontline healthcare workers a longterm debt of gratitude. Their service and endurance is what we aimed to capture in our song. We're also so grateful to all of you who cast a vote for us. You can hear it here and other places where you stream music. 
Finally, much thanks is joyfully delivered (duty free!) to Dan MacDonald, host of Hear + Now on the legendary CKLW-AM.  In recent weeks, he has played 'Share My Sun,' 'Over and Over' and another new song I composed and performed called 'Heart out on a Sleeve 1.' I never run out of excitement or gratitude for radio play, particularly when it comes from local and indie music lovers like Dan. His show is a cross-border treasure (whether or not he plays me, I hasten to add) that reminds me of the closeness of Detroit and Windsor and my personal fondness for the place going way back to my wee days of watching my father in the Windsor Symphony Orchestra and my own experiences in a binational youth orchestra that performed for both US and Canadian audiences. I do so look forward to the day the border reopens to all traffic and I can again play a show across the river—something Dan and I have discussed. 
Music was one of the things that got me through this past year, and I can only hope it ramps up as we enter the on-ramp to the highway out of Pandemic Town. Thanks to you all for listening, supporting and otherwise traveling this road with us. I admit it's been more of a prayer than a prediction during the past year-plus, but I still say 'good things are a-comin.'