Bio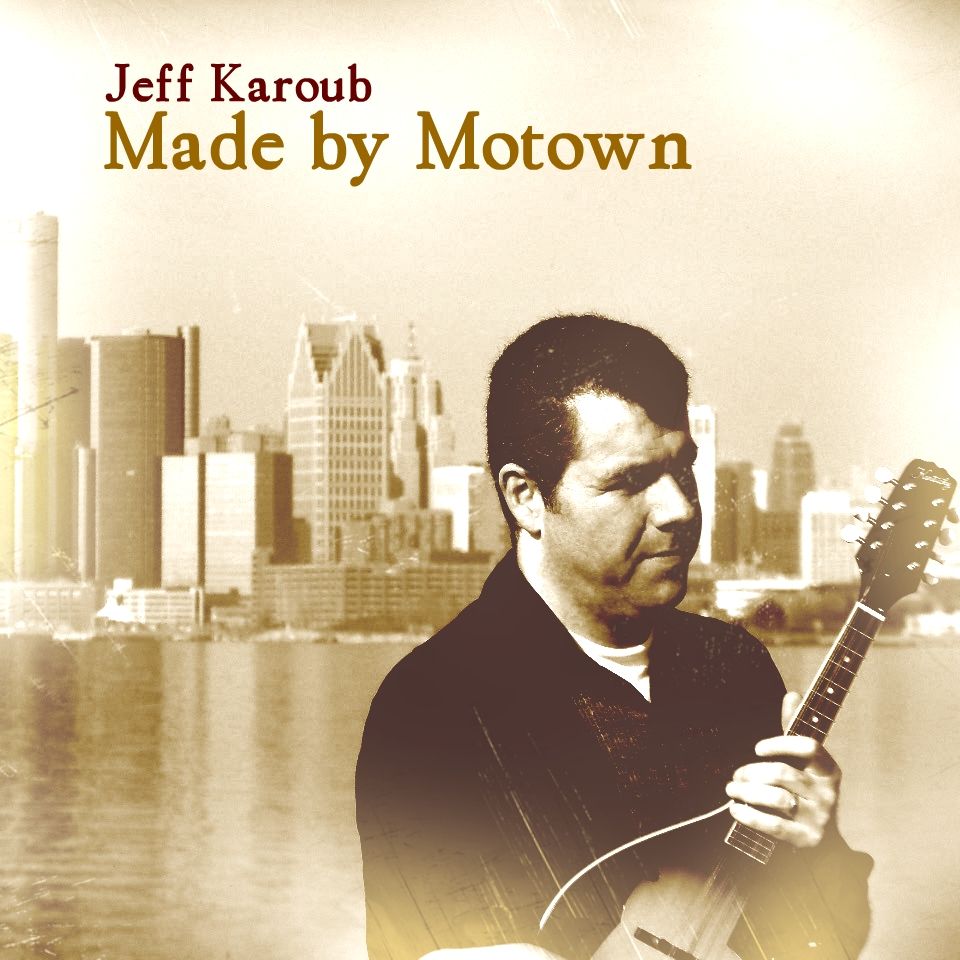 Jeff Karoub
Americana with a Motown accent
Jeff lives a life of words and music in Michigan, specifically in and around Detroit. The place informs and inspires him—he wrote a song about the place and his family's century in it. "Made by Motown" serves as both a tribute and declarative statement for the music he makes and calls "rhythm-and-roots folk." It garnered praise from Acoustic Cafe creator, producer and host Rob Reinhart, who said, "I really like the story—I really like the song!" A fan said it gives him "a reason to want to be a Detroiter." Both matter a great deal to Jeff.
Indeed, the song's opening line, "One grandfather came downstate, the other across the sea,"  describes the roots of his rhythm-and-roots: Jeff is a melding of Motown, northern Michigan and the Middle East and brings it all to bear in a catalog of five albums that have earned him interviews and airplay on radio stations and stages across the Midwest. His releases have snagged the coveted "Folk Fave" designation by a well-respected Chicago radio show host.
The son of a French horn player who graced the Detroit Symphony Orchestra stage and Motown Records studio, Jeff mines song ideas from both his family's history and the people and places he has chronicled as a longtime journalist. He was among the winners of a songwriting contest marking the 350th anniversary of Sault Ste. Marie, and chosen as a featured performer during The Big Read Dearborn 2018, a National Endowment for the Arts-funded program exploring immigrant experiences through culture and literature.
Jeff hasn't let the pandemic stifle his creativity: He wrote and recorded a straight-to-SoundCloud collection called "Isolation Hymns," which has earned strong reviews from Detroit-area DJs as well as a U.K.-based Americana website. One of the songs, "Breathe for Those Denied," was selected as a featured work in University of Michigan's 2020 Diversity, Equity and Inclusion Summit. 
Jeff also has been collaborating with musical friends in a side project called Garrison Corner. The songs keep flowing like the nearby Detroit River, and one way or another, he's ready to play some tunes and tell some tales when the time is right.